A Comprehensive Guide to Indian Spices: Whole Seeds
This post contains links to affiliate websites such as Amazon, and I receive a commission for any purchases you make using these links. I appreciate your continued support for Oh My Veg!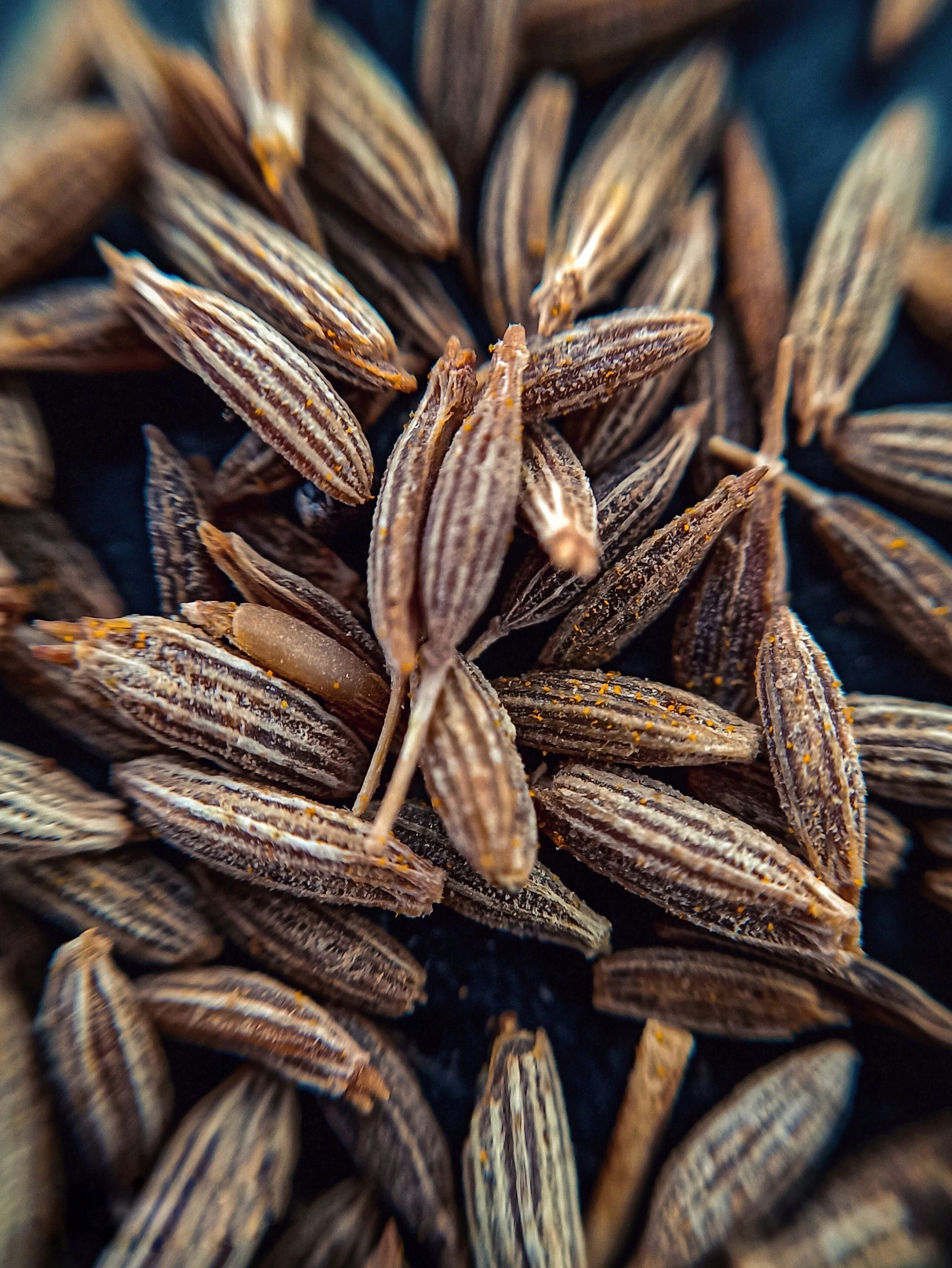 If you're a beginner to using spices in your cooking, I really recommend checking out my article on 16 Essential Herbs and Spices for Indian Cooking. In that article I've personally picked the spices listed from years of experience, and it's a great introduction to the different types of spice. However, you're looking to delve deeper into the world of spices then this is the article for you!
Whole spices are one of the most important components of Indian cookery. Being able to layer different textures and flavours with spices is what brings complexity, balance and depth to a dish. Once you understand the individual flavour aroma and use of each spice you'll be empowered to take your cooking to the next level.
Seeds can be used for many things – bringing texture and bite to a dish, as well as adding spice, sweetness, freshness or tanginess. Some seeds can even be soaked and ground to replicate a creamy texture which is used to thicken Indian gravies.
If you're interested in learning more about the ingredients required for making Indian food and how to use them, then do check out the rest of my articles on this subject:
For now let's move onto the article so you can learn about the flavour profile, appearance and uses for this spices!
Please note that all the links above are Amazon affiliate links. This means that I receive a small commission for every purchase made through these links, at no extra cost to yourself. 
Glossary of Whole Seeds in English, Hindi and Marathi
| | | |
| --- | --- | --- |
| English | Hindi | Marathi |
| Sweet Basil Seeds | Tukmaria / Sabja | Tulshi cha Bi |
| Black Cumin Seeds | Kala Jeera / Shahi Jeera | Kala Jeera / Shahi Jeera |
| Carom Seeds | Ajwain | Owa |
| Coriander Seeds | Sabut Dhania | Dhane |
| Cumin Seeds | Jeera | Jeera |
| Fennel Seeds | Saunf | Badishep / Sop |
| Fenugreek Seeds | Methi Dana | Methi Dana |
| Black Mustard Seeds | Sarso / Rai | Mohri / Rai |
| Nigella Seeds / Black Onion Seeds | Kalonji | Kalonji |
| Dried Pomegranate Seeds | Anardana | Anardana |
| White Poppy Seeds | Khus Khus | Khas Khas |
| White Sesame Seeds | Til | Til |
| Melon Seeds | Tarbooz ke Beej / Magaz | Tarbooz ke Beej / Magaz |