5 Vegetarian Budget Friendly Indian Meals
This post contains links to affiliate websites such as Amazon, and I receive a commission for any purchases you make using these links. I appreciate your continued support for Oh My Veg!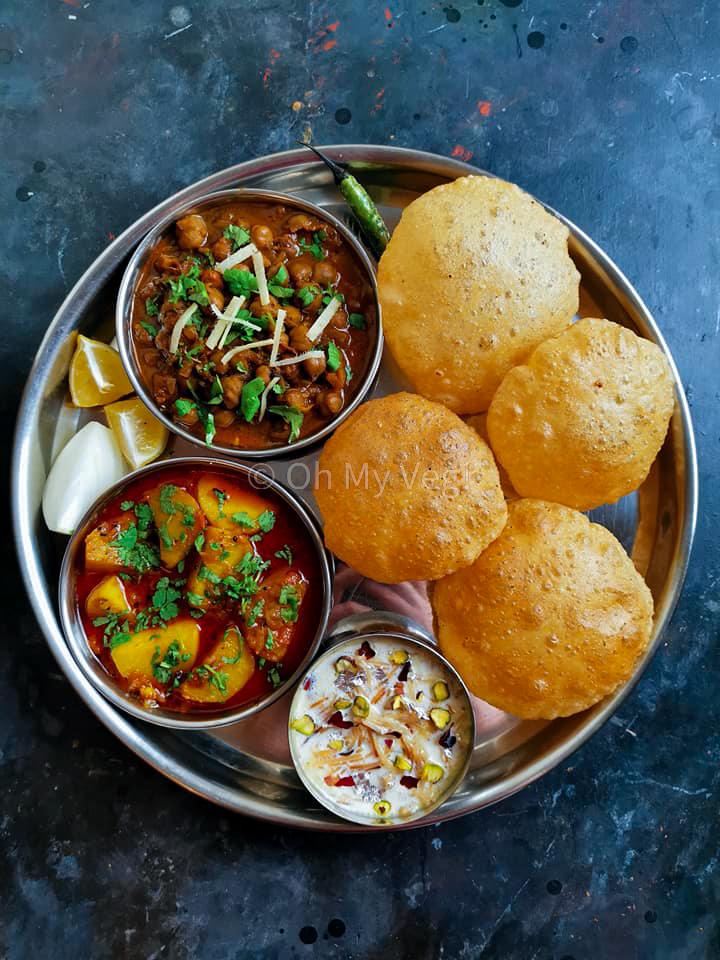 Are you looking for cheap, quick, easy and healthy recipes that don't compromise on flavour? If so, these 5 budget friendly Indian meals are going to tick all your boxes.
What do you imagine when someone says "budget cooking"? For most people, images of bland, lacklustre and unappetising meals come to mind. Not anymore: Indian cuisine the perfect solution to low budget meals that are wholesome, flavoursome, and healthy. Picture vibrant colours, creamy curries, piquant vegetable dishes, and crispy fritters …
Once you have a pantry stocked with some basic spices (read about my top picks for essential spices to invest in here!), all you'll need is a few fridge and pantry staples like onion, garlic, ginger, and rice. The main bulk of our meal will come from either vegetables, tinned beans, or pulses. With this equation in mind, the sky really is the limit as to how many delicious budget-friendly meals you'll be able to create!
With the right recipes, you won't even be able to tell that you're eating on a budget.
---
---
1. Dal Tadka, Spiced Indian Lentils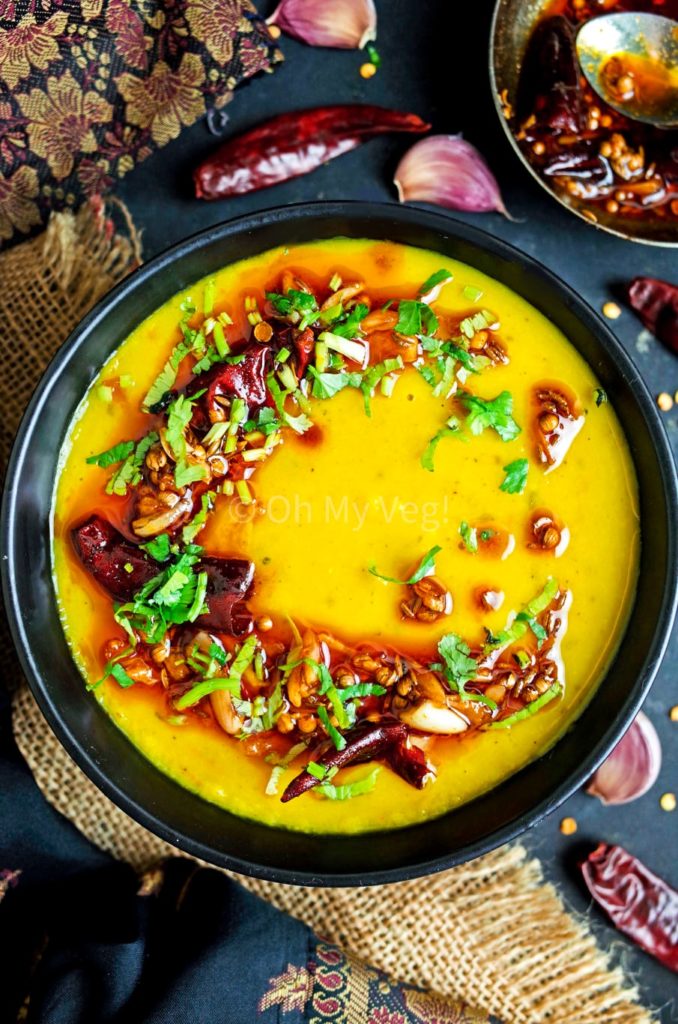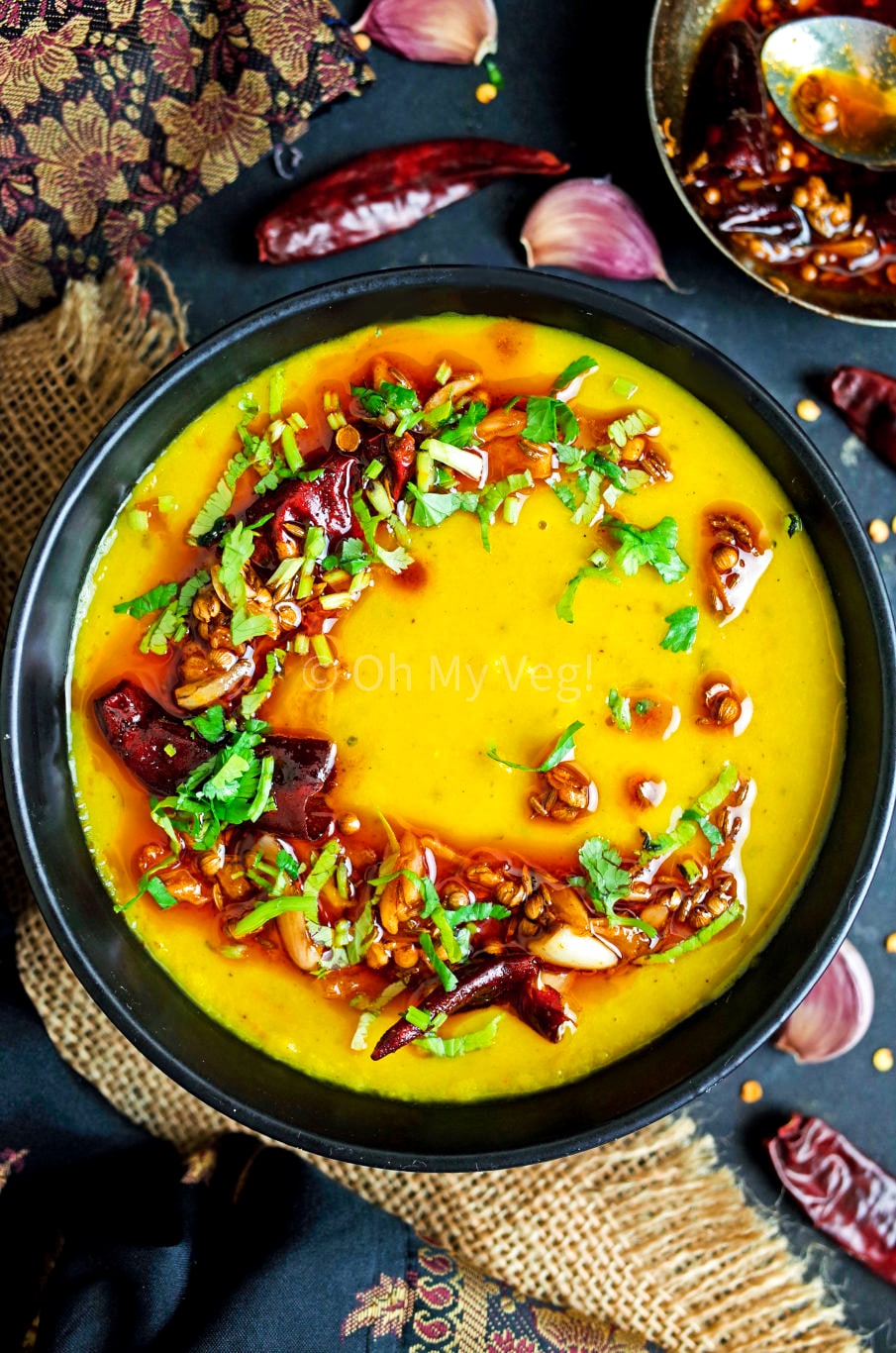 We're starting off our list with this delicious recipe which is the backbone of all Indian meals – Dal. This meal could be called the equivalent of Indian lentil soup, but honestly, it's so much more.
Rich, buttery and creamy lentils are cooked with tomatoes, onion, and warming spices until soft and velvety. Served up in a bowl, the whole thing is then drizzled with oil infused with garlic, chillis, coriander seeds and cumin seeds, Dal is like a warm, cosy and comforting hug after a long day, and the tempering takes it to new heights. It's also incredibly adaptable, with some variations or changes resulting in new flavours. I could never get tired of Dal!
The best thing is – dried lentils are cheap. They're also a great pantry staple, because they're shelf stable for years on end. Dal Tadka is not only budget friendly because the ingredients are affordable, but also because it can be cooked easily in an instant pot or pressure cooker, further cutting down on fuel costs.
Traditionally, you should serve Dal Tadka with plain rice, pulao, chapati or naan to make a full meal. However, my Mum loves eating it right from the bowl with a spoon like soup!
2. Bhindi Masala, Okra Curry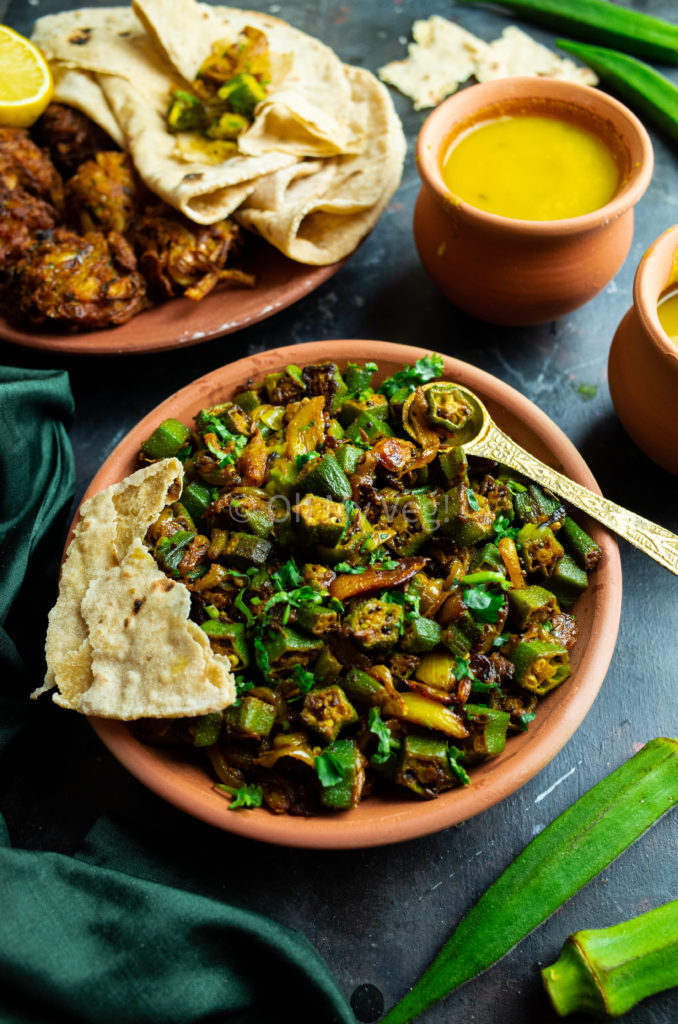 I know, I know. Okra isn't the most beloved of vegetables. But the amount of people that have told me their opinion about okra has done a total 360 after trying this dish is staggering.
In-fact, it happens to be my favourite budget friendly Indian meal. Although the dish is scrumptious when made with fresh okra, I mostly use the frozen packets. It's cheaper, available year-round, and doesn't require any prep work. You can just throw it in the pan as is. Quick and easy!
Okra is a fresh and grassy tasting, with a juicy texture and crispness. Fried with garlic, onions and spices, the outsides become slightly caramelised, imparting an irresistible flavour.
I actually love to eat Bhindi Masala alongside Dal Tadka, but you can eat it as a main dish too. Serve it with Chapati, Naan, or Rice. You could opt for store-bought Tortilla or Flatbread too, for an easier choice.
3. Chana Masala, Indian Chickpea Curry
The third recipe on our list of budget friendly Indian meals has to be one of the most popular on my blog (and in the wider world!). That's right, it's Chana Masala – otherwise known as Indian chickpea curry. Although there are so many varieties of chickpea curry, this one remains my favourite. It's rich and indulgent, packed with aromatic whole spices, and boats an incredible depth of flavour.
The main ingredient of the dish, chickpeas, can be used either dried or canned. For those of you short on time, canned is by far the more convenient option. Packed full of dietary fibre, iron and plant based protein, while being low in fats and sugars, chickpeas are a filling, healthy and tasty option to bulk out a meal.
This recipe really prove that celebratory, incredibly flavoursome meals can be budget friendly too.
4. Batata Rassa, Maharashtrian Potato Curry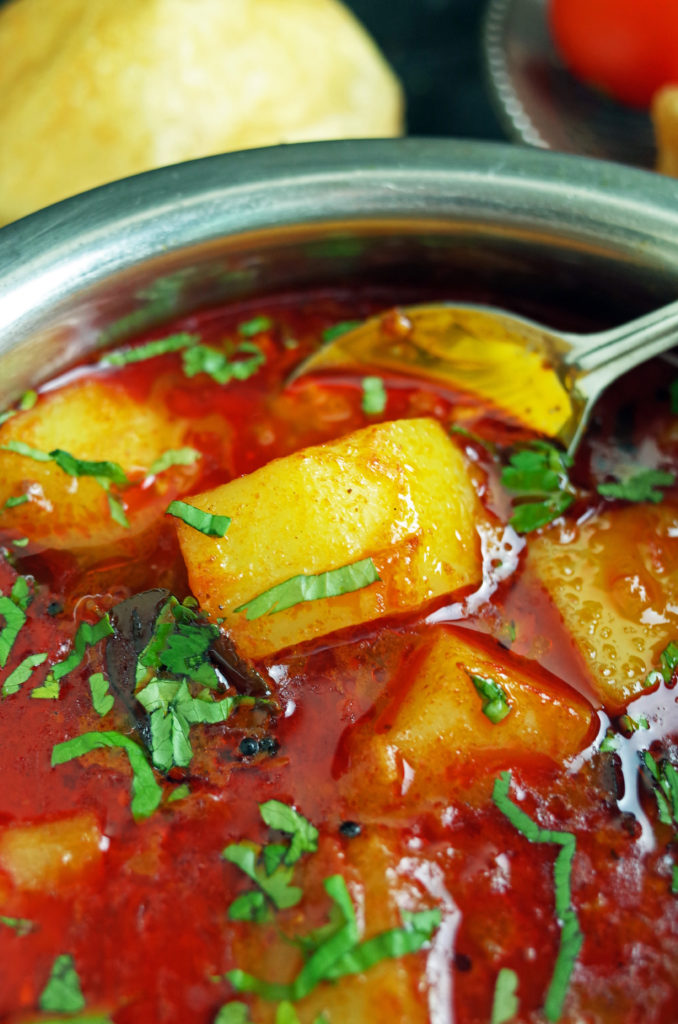 Maharashtrian food is known for being very homely and rustic – and that's what I love about it. This recipe is a classic from the region, and one of my favourite quick and easy meals to rustle up on a busy weekday.
The main ingredient in this dish is potatoes – and i's well known that potatoes are one of the most accessible, budget friendly, and filling ingredients. Knowing how to make a good potato curry will be a skill that you won't regret. We all have potatoes in our cupboards – and the art of transforming that humble ingredient into a budget friendly Indian meal that's bursting with heat and citrusy notes, is something spectacular.
Apart from potatoes, onions, spices and fresh herbs, you'll need ginger-garlic paste and tomatoes. You can use frozen ginger and garlic cubes, or buy the ingredients in bulk, puree them, and store in your fridge as I like to. As for tomatoes, I use fresh, but canned work just as well and can be more convenient.
Batata Rassa can be dressed up or down as either a cheap Budget Friendly meal or a festive celebration meal, depending on what you serve it with. I like to compliment it with Palak Puri, a spinach based bread.
5. South Indian Curd Rice, Cooling Rice with Yoghurt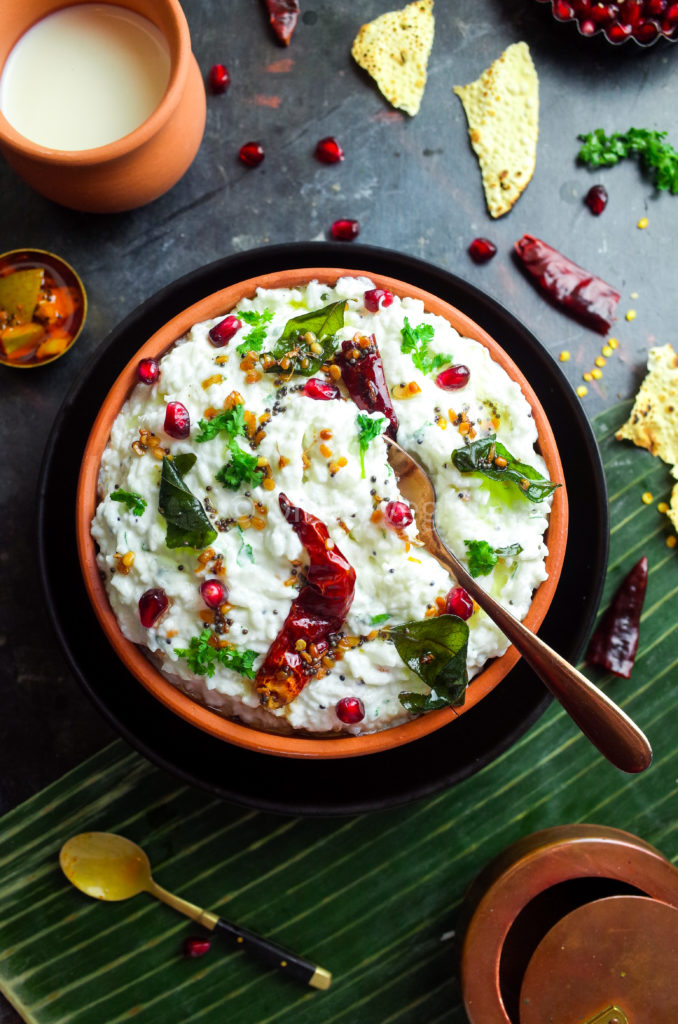 I'm sure that not many people outside the Indian subcontinent will have heard of this recipe, but it's a great one to have in your arsenal. Rice is affordable, filling, and extremely versatile. There are so many Indian dishes made with rice – but Curd Rice has to be one of my favourites.
Soft rice is mixed together with tangy yoghurt, then tempered with mustard seeds, curry leaves, chillis and lentils cooked in hot oil, and finally garnished with fresh pomegranate and coriander. The result is something unexpected – cooling, soothing and refreshing. There's bursts of flavour in every mouthful that keep you wanting more.
Curd Rice has a few ingredients, but it's completely adaptable. The basis of the dish is rice and yoghurt. The rest can be adapted to personal taste. It's a healthy, budget friendly Indian meal that you'll find yourself coming to love!
.